Product Operations Director
Who are we?
Nordhealth (OB:NORDH) is the leading provider of cloud-based practice management software (PMS) to therapy and veterinary professionals. Over the last three years, we have grown our ARR and team size by almost 10x. Today, more than 30,000 therapy and veterinary professionals use our software every day to help treat over 20 million patients annually across 25 countries. It's been an exciting growth journey so far and we are just getting started. Our mission is to enable healthcare professionals to deliver better patient care through software, with a goal to help serve over 200 million patients by 2030. In support of this growth mission, in May 2021, Nordhealth raised €120M through a public listing on Euronext Growth Oslo stock exchange.
Nordhealth is a remote-first company, headquartered in Helsinki, Finland. Our 330 employees work either remotely or from offices/collaboration hubs. While our market presence is currently strongest in the Nordics, our customer base is rapidly growing in Europe and North America, with clients in Spain, the UK, the USA, and 22 others. For more details visit the company's website at nordhealth.com.

About the role
We're looking for a Product Operations Director, who will closely collaborate with our Chief Product Officer. This role is highly cross-functional, sitting at the intersection of product, design and engineering, go-to-market ,and customer support. You will join a rapidly growing international product organization, with an opportunity to build and set up best-in-class ways of working. The successful candidate should have demonstrable competencies in product management, process creation, data enablement, and execution.

This is an opportunity to build our product operations discipline from the ground up. The Product Operations Director will focus on operationalizing and standardizing processes, tools, quant + qual data, and templates; accelerating internal and external feedback loops, managing our launch readiness process; developing an internal training and onboarding program; and create and own an internal communications plan around releases, successes, insights and more. The ultimate goal is for the product team to be equipped to make effective product decisions, drive greater customer value, and stronger business outcomes.
Objectives
Operate as the right-hand partner to CPO

Provide a 360° view of the organization

Remove blockers to evidence-based decision-making
Responsibilities
Success Metrics: Establish, in partnership with Leadership, key performance metrics for the product organization. Identify opportunities to standardize or better surface data needed to produce key metrics.

Tools: Owning the product management tool tech stack, establishing internal best practices, and ensuring team members are using tools effectively.

Data Enablement: Enabling quantitative and qualitative data to improve the speed and quality of decision making around strategy, roadmaps, prioritization and more. Function as Nordhealth's data enablement SME to ensure the entire organization is making the most of our insights. You will ensure we're getting a steady flow of inputs for the teams, including revenue, engagement metrics, customer feedback, feature requests, and support tickets. You will partner closely with our product data analysts.

Collaboration: Fostering cross-departmental partnerships to drive annual planning cycles for Product, UX Design, Strategy, and Business Development teams, while assuring strategic alignment across these teams and the company at large. Own and enable QBRs, roadmap reviews, and strategy deployment.

Practices + Processes: Supporting the team by maintaining and improving ways of working.

Discovery + Experimentation: Helping to eliminate friction within the product experimentation process: In partnership with the UX team, work with PMs to help implement discovery, experiments and create processes to drive efficiency.

Coach: Be ready to jump in and guide PMs on best practices or a discrete challenge.

Trusted Advisor: You have a talent for seeing things objectively and sharing that POV honestly and diplomatically. You will be an important advisor to CEO, CPO and other leadership, elevating actionable insights and product information to key decision-makers.
About You
6+ years in Product Operations or senior product management roles. Your experience has developed a deep sense of empathy for PMs.

Strong experience in scaling product development organization in a rapidly-growing company.

A high EQ to deftly navigate a changing business landscape and wield influence across various teams. You are a relationship builder with skills to foster a sense of community with cross-functional stakeholders

A servant leader who loves coaching people to perform at their best.

Skilled in translating complex dependencies into adaptive resourcing when plans change.

Experience in selecting, implementing and activating the best product tools, including process, BI and analytics tools.

Resilience and grit in to creating and refining processes to get the right outcomes faster

Work well with data, and has a highly analytical approach to problem-solving

Self-starter with the ability to work independently and a strong sense of ownership

A strong understanding of the product development lifecycle

Passionate about product process, building products users love, and great customer experience

Excited to establish a new discipline at a scaling startup.
If this sounds like the opportunity for you, apply now! We'll fill the role as soon as we find the right person.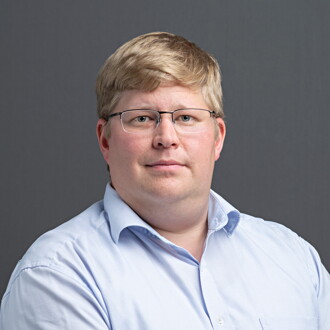 Product Operations Director
Loading application form
Already working at Nordhealth?
Let's recruit together and find your next colleague.